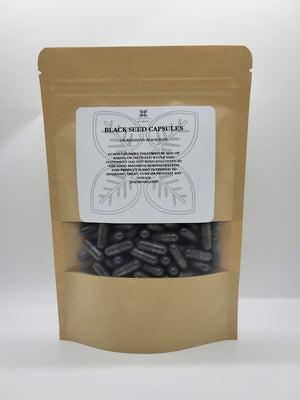 Black seed – Anti – inflammatory, auto – immune disorders, metabolic syndrome, antimicrobial, anticancer, antiparasitic, antiviral, antifungal, antibacterial, obesity, asthma, bronchitis, antioxidant.
"Finally, experimental evidence indicates that the aqueous extract of Nigella sativa significantly enhances NK cytotoxic activity against YAC-1 tumor cells, suggesting that the documented anti-tumor effects of Nigella sativa may be, at least in part, attributed to its ability to serve as a stimulant of NK anti-tumor activity.
Replacement Due To Damage: Please take a photo of damaged item/items with order number and send via email to Jusdrinks2017@gmail.com. Once received a replacement will be shipped to you. 
*DO NOT TAKE WHILE PREGNANT OR BREASTFEEDING* 
Super Elixir
Inflammation that I had in my back and neck started reducing. A must have for overall well being.
Black Seed Capsules
Peace, I've been consuming black seed oil for several years for the health benefits. The taste of the oil is not so pleasant, so when I saw JUSDRINKS created a capsule of this greatness I had to jump on it. I've been utilizing the capsules in the morning on an empty stomach with water, coconut water or an herbal blended tea. My skin is clean and glowing, I noticed my mood is uplifted, my focus, my immune system is running promptly and smoothly. I'll be continuing to take them daily. The prophet Muhammad said, "Hold on to the use of the black seed for indeed it has a remedy for every disease except death." It had been said when King Tut was buried, he had black seeds in his mouth in order to receive the great benefits in the afterlife. Stay Blessed Family! 💪🏽🌅🤲🏽✨️🖤